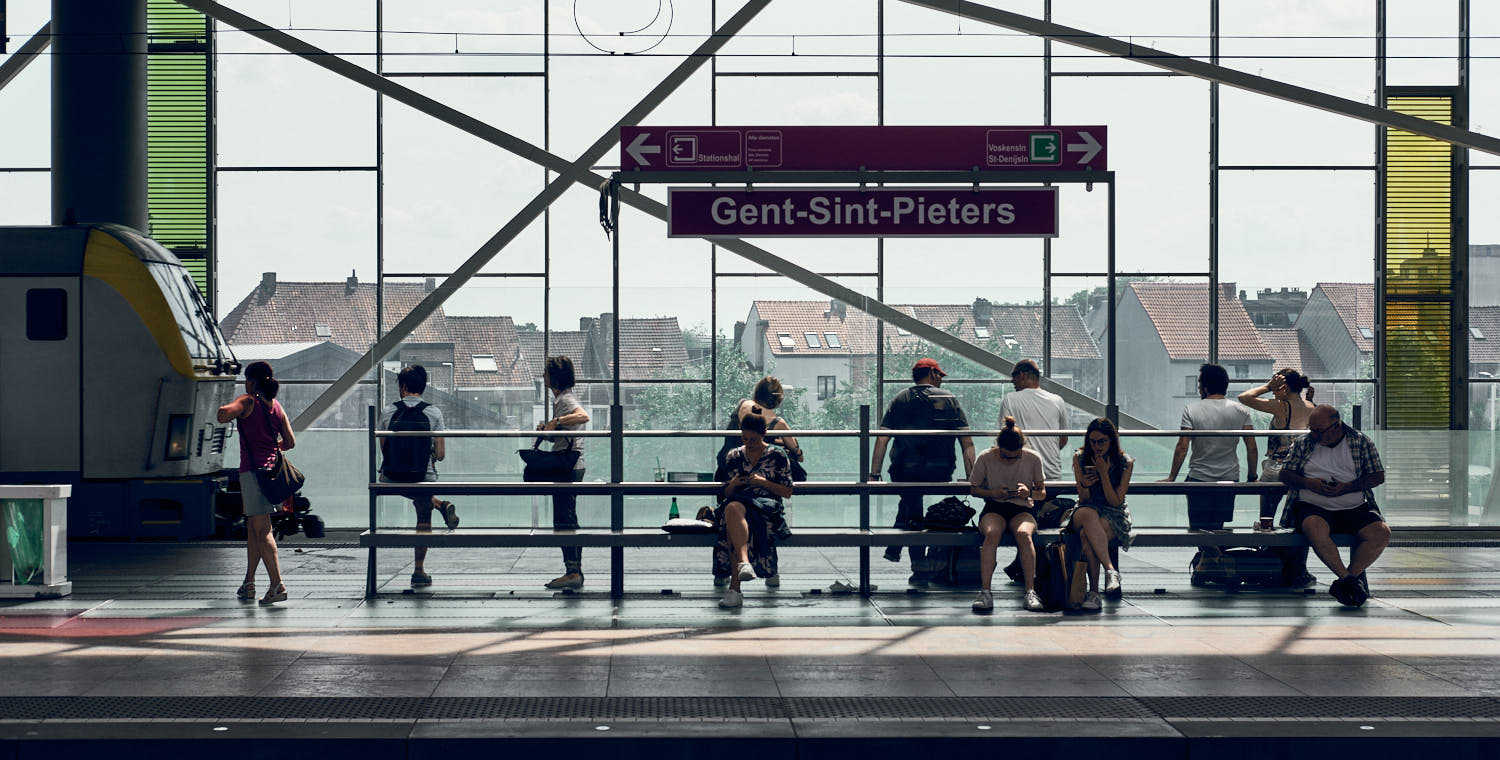 Woke up this morning…
In Eight-bar Blues in Open G I try to focus on isolated individuals in the open space of a nondescript, almost generic city (G for Ghent).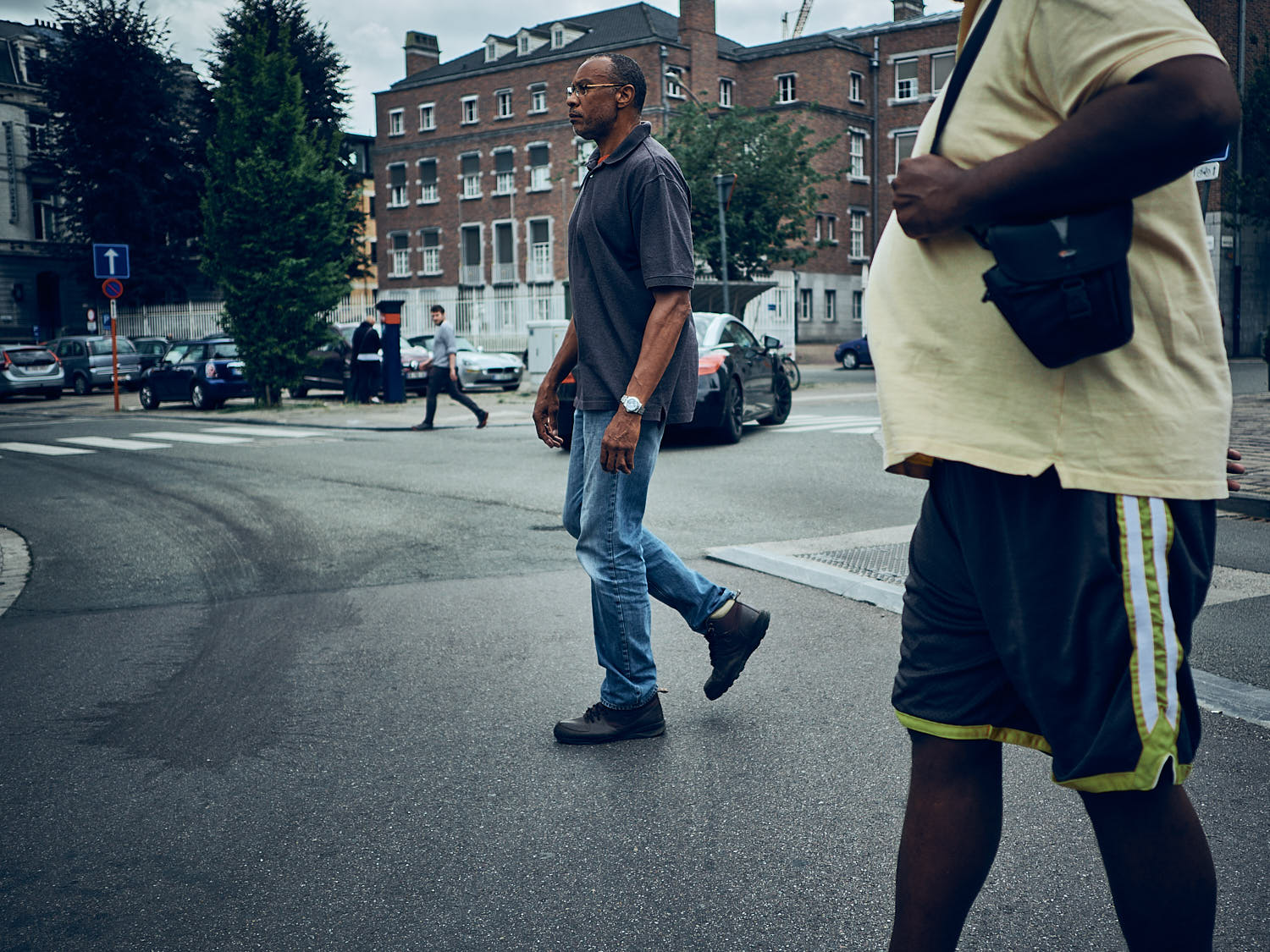 The subjects in the photographs are on the move. They seem to be looking for their own space, a place to belong, both in the photograph as in the city they live in (and the world as a whole). Perhaps somehow just like I am as a photographer looking for my own place in the canon of photography. In that regard, and to some extent, these photographs can be seen as self-portraits.
Furthermore the prominent feel of melancholy, weariness and not fitting in makes this song a blues. Not the familiar and rigidly defined 12-bar blues but rather the colorful and embellished variations of the 8-bar blues. The city blues. A feeling that is emphasized by the ragged compositions, sloppy focus and rather chilly color grading.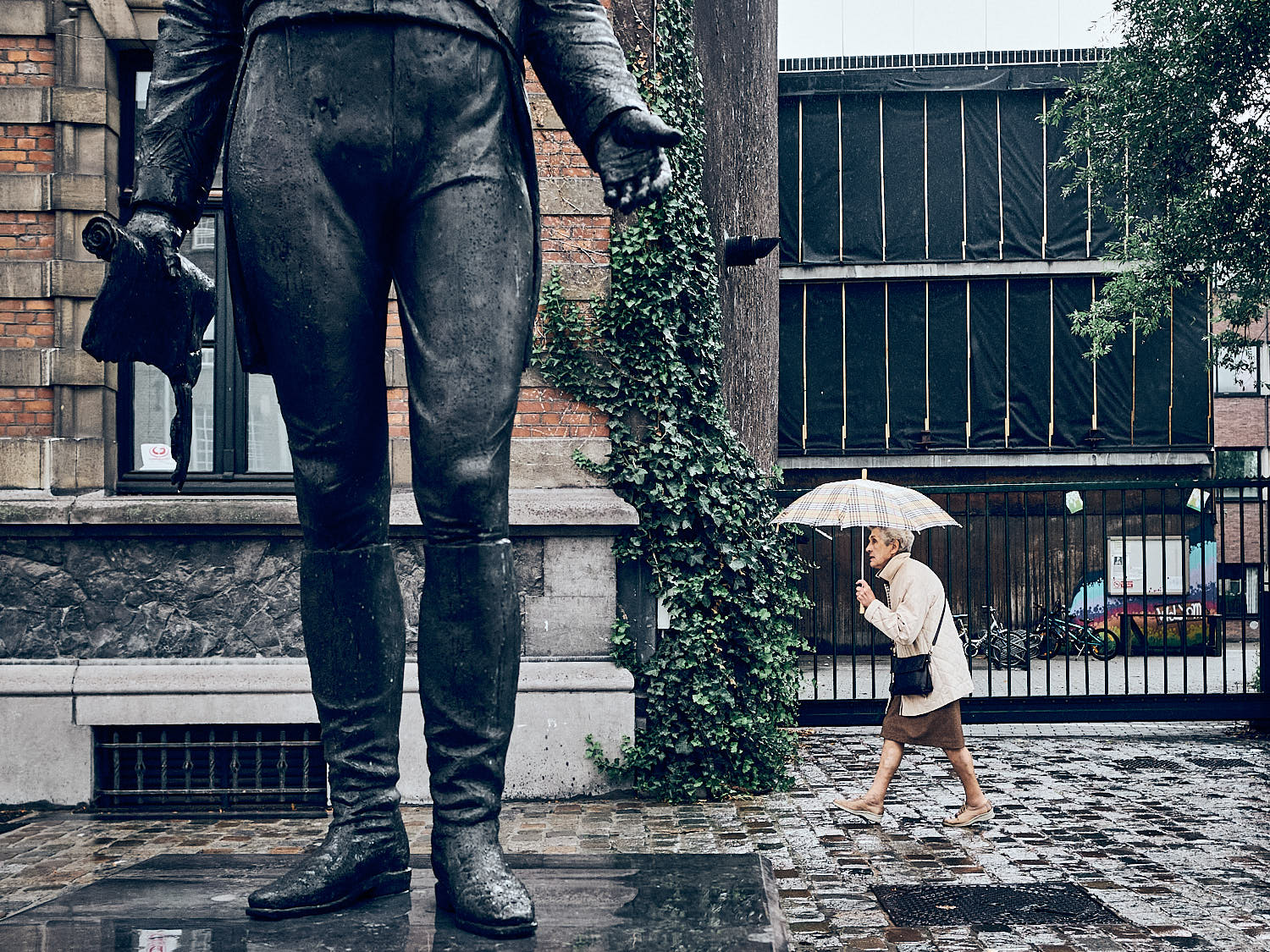 Eight-bar Blues in Open G is an ongoing project. It started with eight images only, one for each bar. Then a pickup line was added, a front and back cover, and from time to time this blues gains a couple of new verses. Eight bars at a time.
You can see the complete Eight-bar Blues in Open G by clicking one of the images.